The B³ Method Institute is an Educational Organization
To further your journey and help you achieve your desired potential
in your career and personal life through the B³ Method (Business + Balance = Bliss).
Each B³ Bundle has a different theme that applies to your life at work and at home.
Learn about topics like Work-Life Harmony, Authenticity, and Being Present.
"Thank you very much for what you have created, I am truly appreciative of this (and super impressed!)"
~ Leah Keller, CPA - Tax & Business
Advisor
Blue Ridge CPA PLLC
B³ Method Institute Member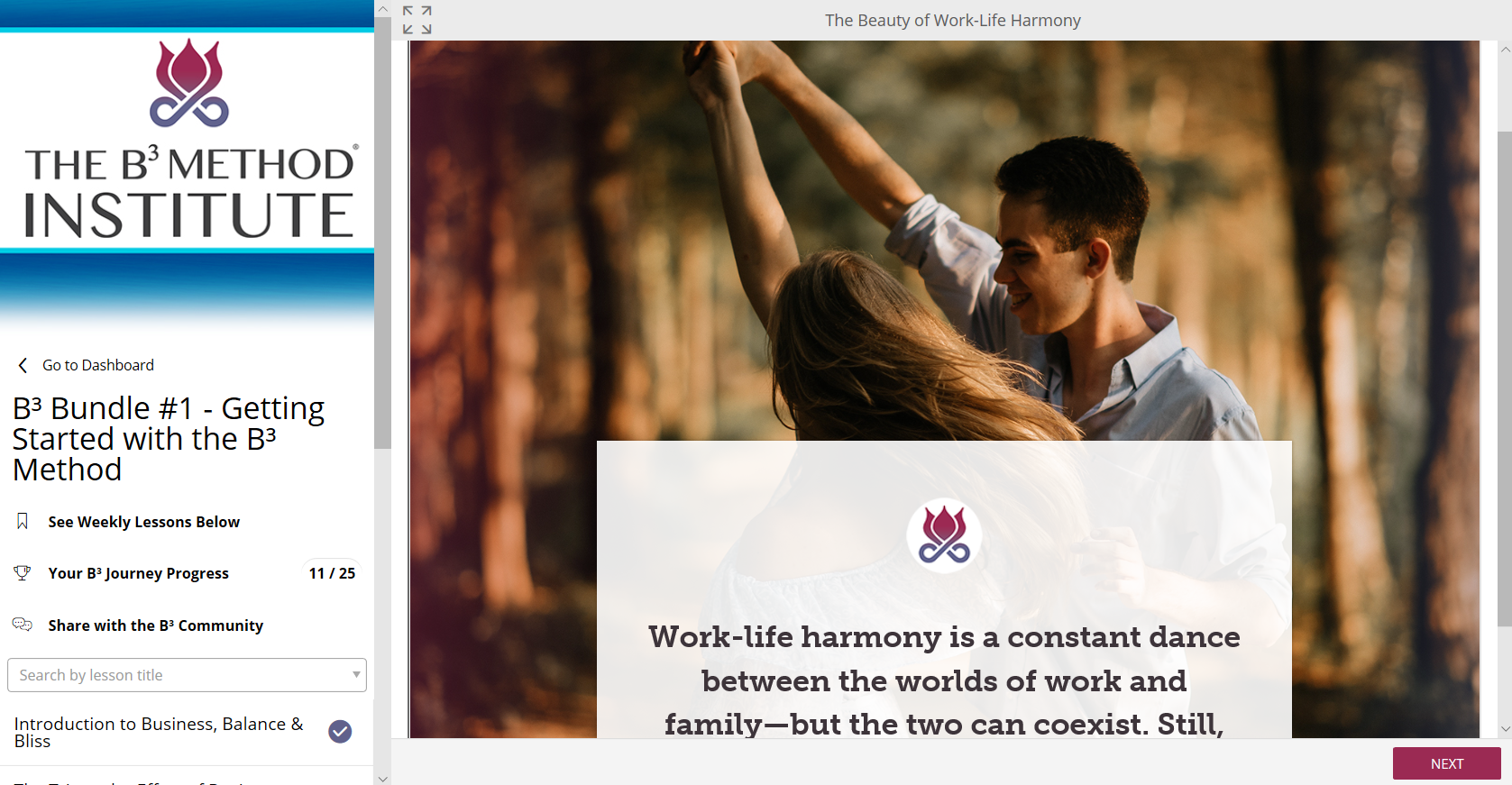 Weekly interactive
Lessons
5-10 Minutes Self-Exploration Lessons
Activities, Brainstorm, Mantra's, Quotes and Articles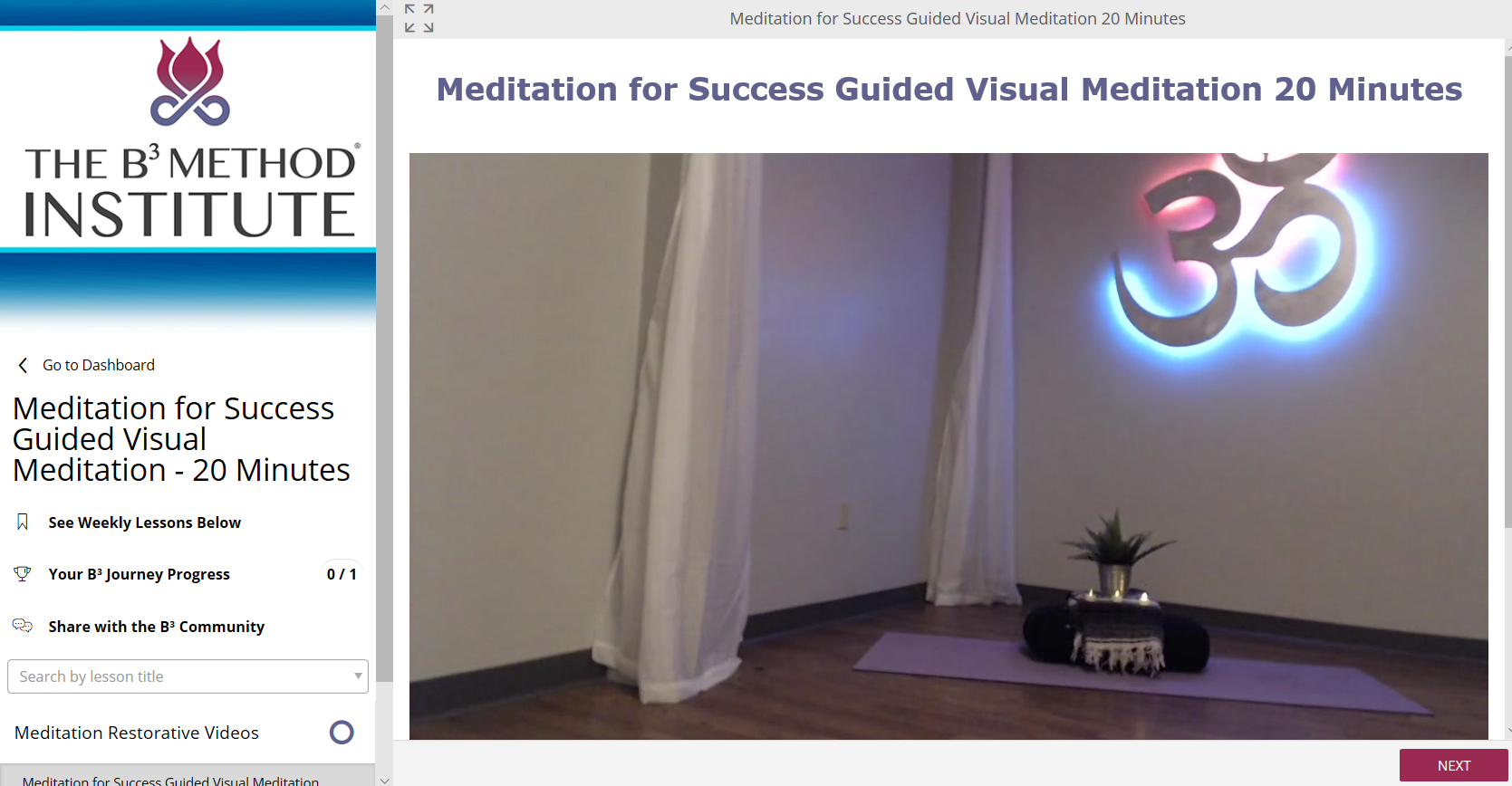 10-45 Minute Resorative Meditations Videos
Recorded Monthly Webinars Led by Amy Vetter and Team to Discuss How to Apply the B³ Method Into Your Life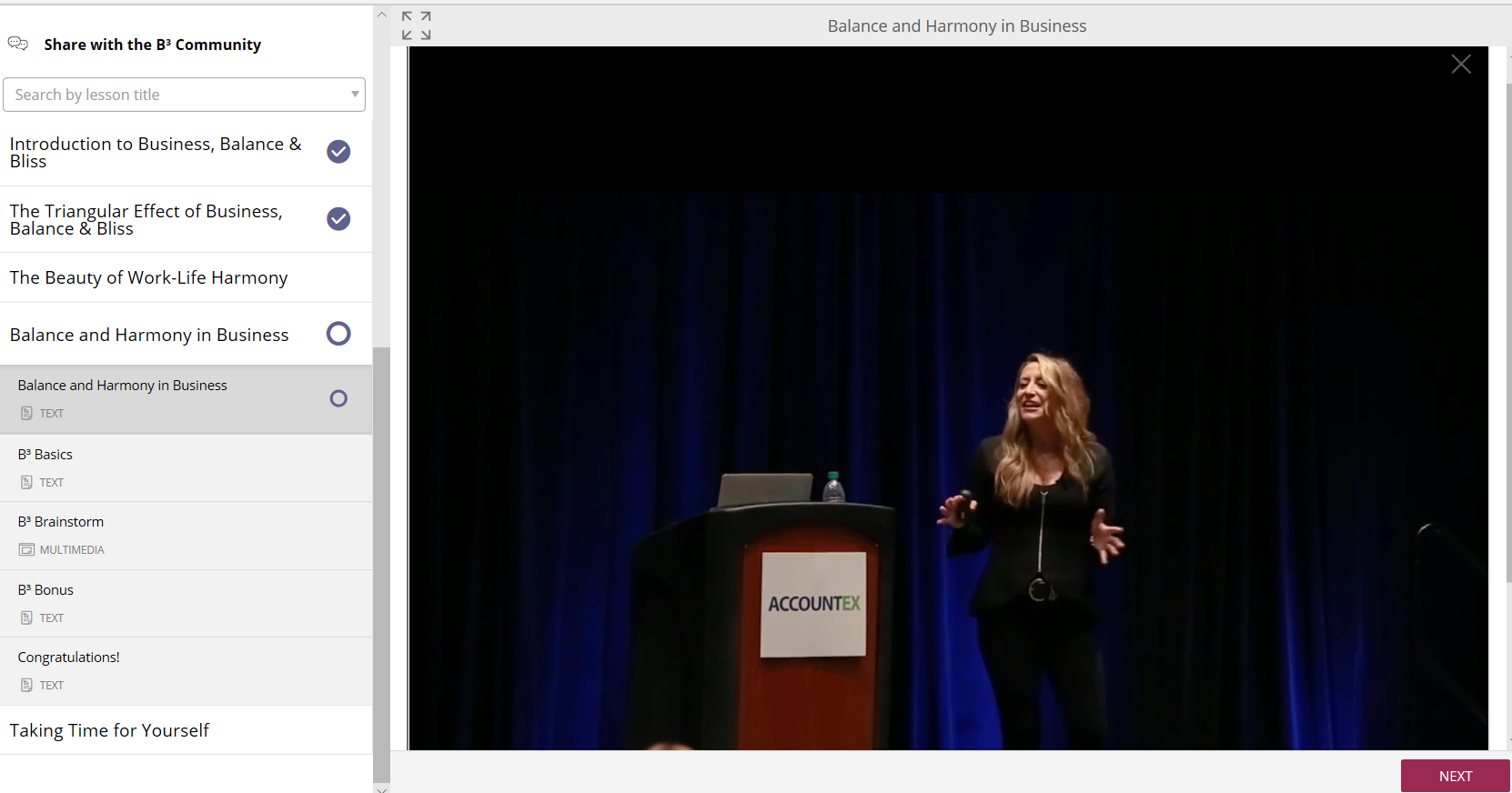 Video's to Support the Weekly Lessons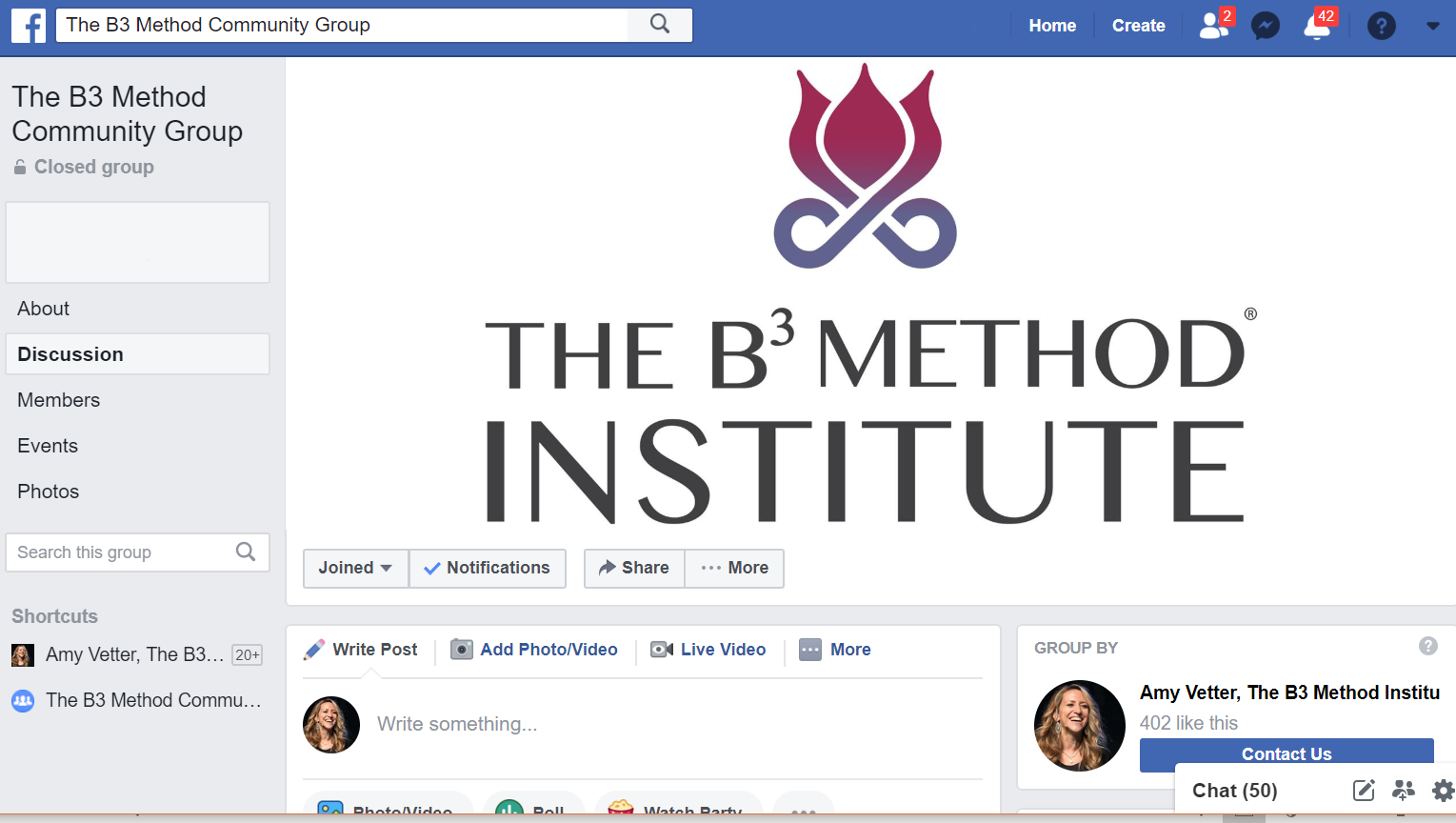 Exclusive access to a private community group on Facebook to collaborate with others on the B³ Journey.
Learn More About How The B³ Method Institute
Will Make a Positive Impact on Your Life!
See the B³ Method Institute in action as Amy demos it below!
Includes The B³ Method Institute Online Membership
1:1 with Amy Vetter or a B³ Method Institute Coach 1x/every 6 months

1x/month office hours with all B³ members

1x/month group mastermind meeting with B³ Method Institute Coach

1x/month accountability meetings with your assigned B³ Buddy
Ruminations on work-life balance, living an authentic life, women in business and more.