The B³ Method Institute is an Educational Organization
To further your journey and help you achieve your desired potential
in your career and personal life through the B³ Method (Business + Balance = Bliss).
Each B³ Bundle has a different theme that applies to your life at work and at home.
Learn about topics like Work-Life Harmony, Authenticity, and Being Present.
"Thank you very much for what you have created, I am truly appreciative of this (and super impressed!)"
~ Leah Keller, CPA - Tax & Business
Advisor
Blue Ridge CPA PLLC
B³ Method Institute Member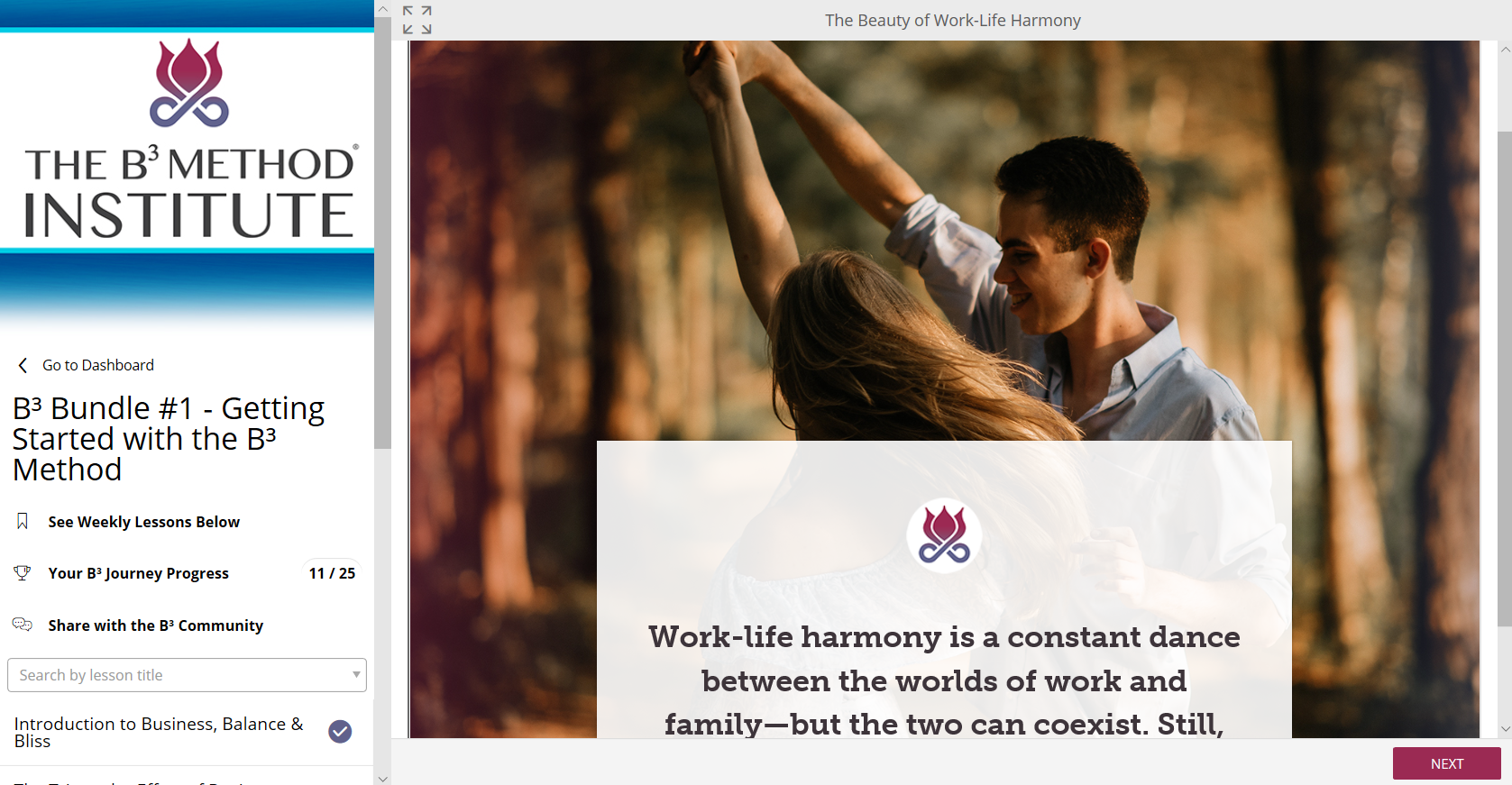 Weekly interactive
Lessons
5-10 Minutes Self-Exploration Lessons
Activities, Brainstorm, Mantra's, Quotes and Articles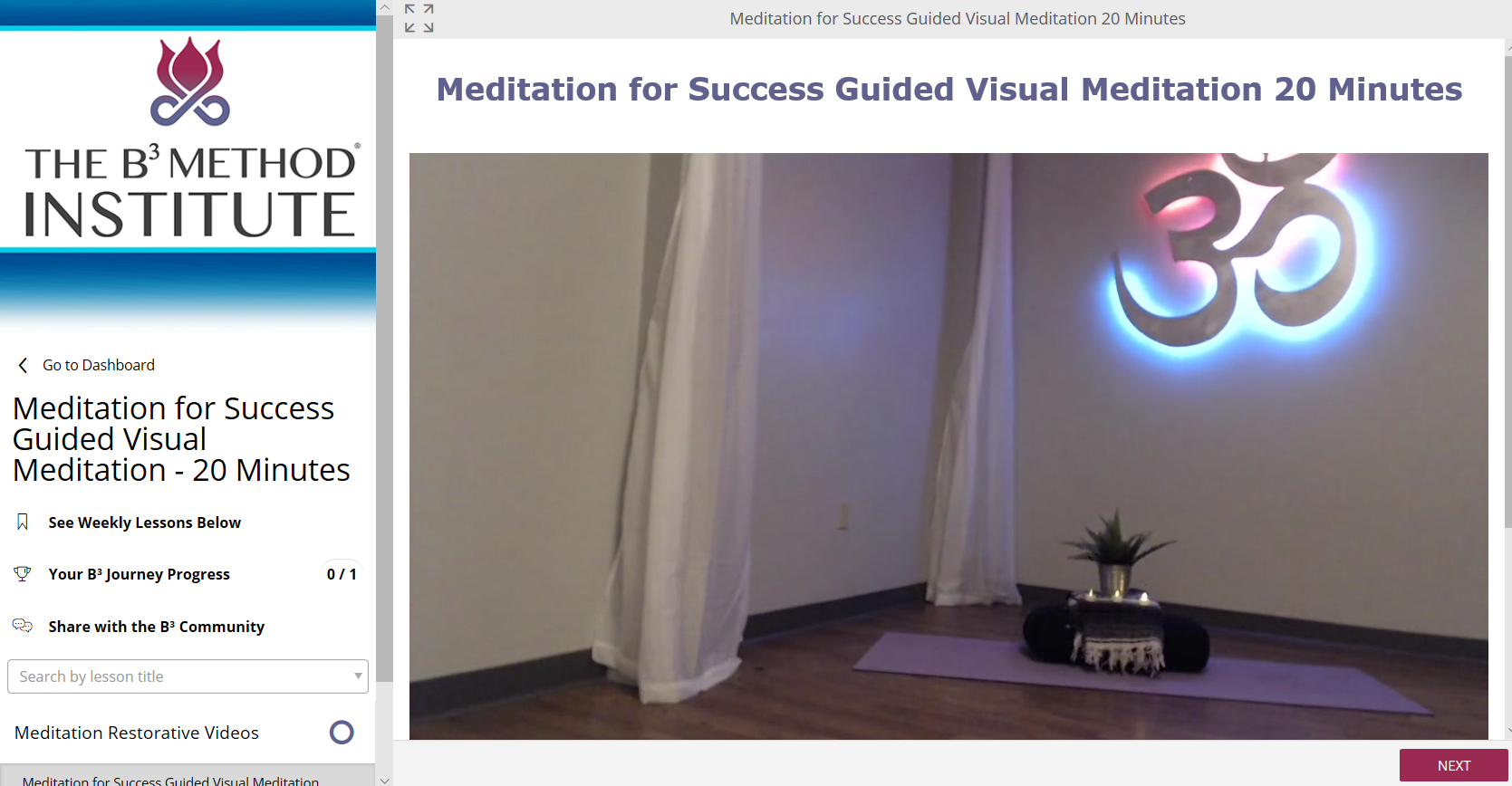 10-45 Minute Resorative Meditations Videos
Recorded Monthly Webinars Led by Amy Vetter and Team to Discuss How to Apply the B³ Method Into Your Life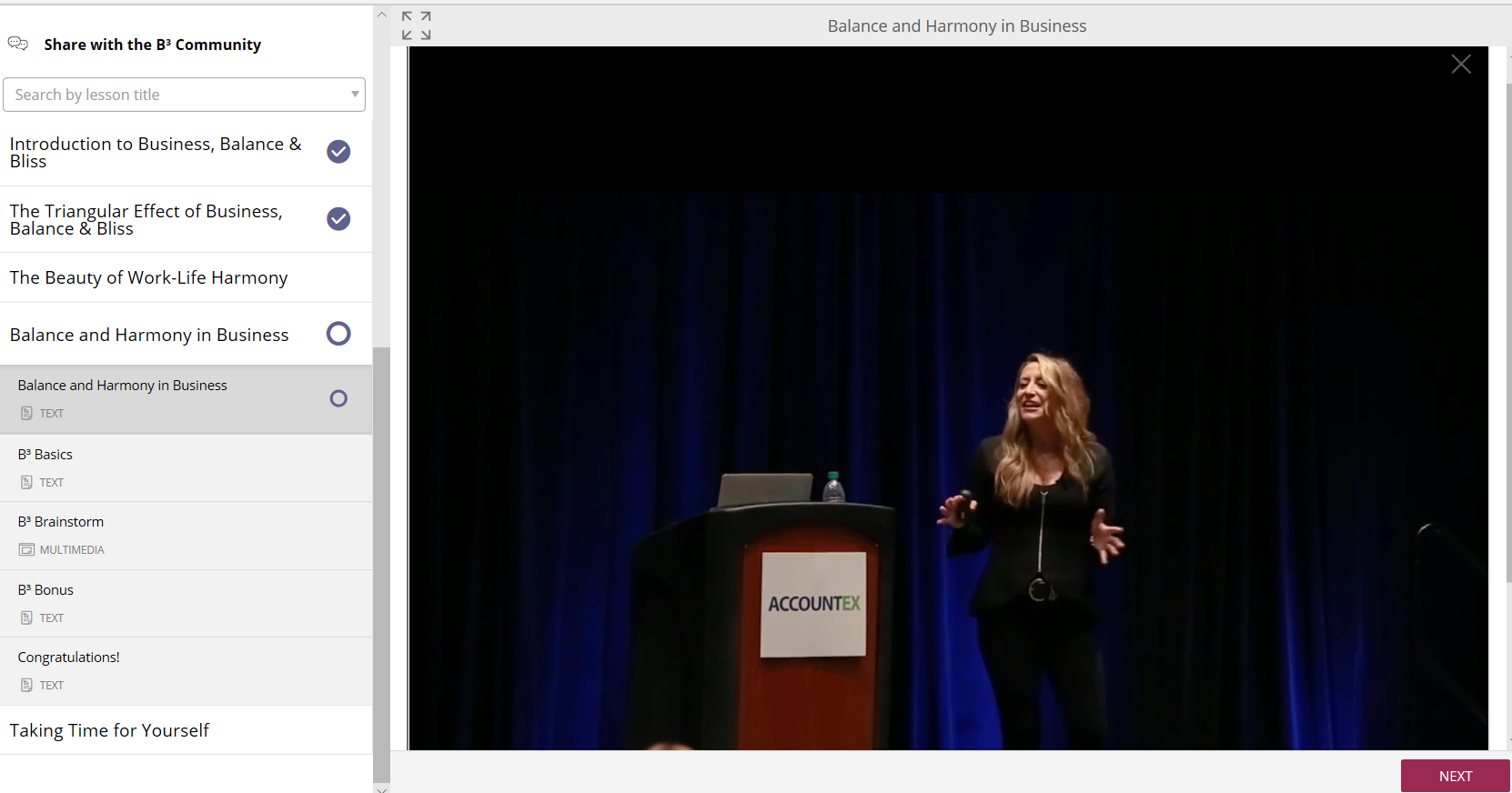 Video's to Support the Weekly Lessons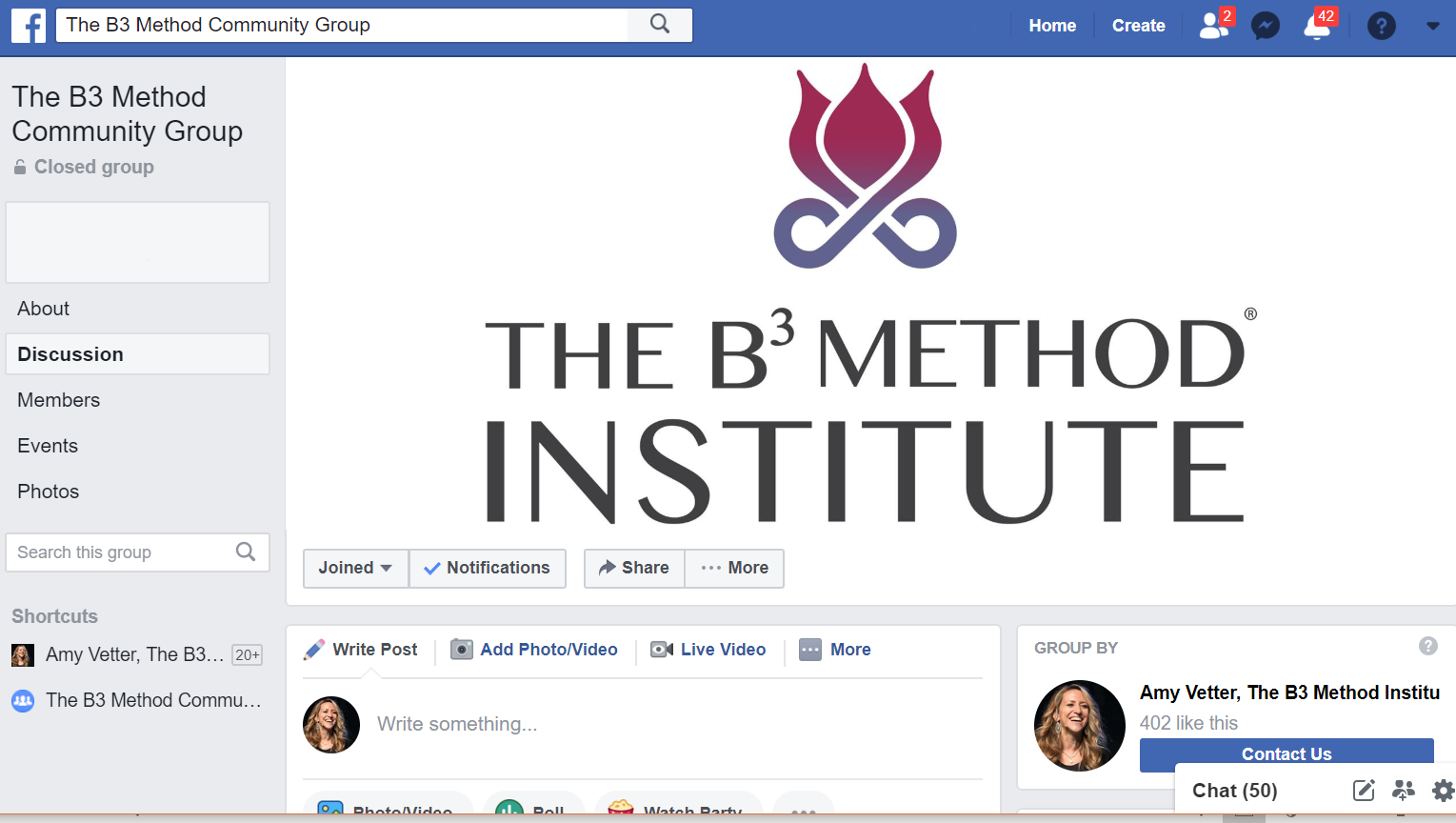 Exclusive access to a private community group on Facebook to collaborate with others on the B³ Journey.
Learn More About How The B³ Method Institute
Will Make a Positive Impact on Your Life!
See the B³ Method Institute in action as Amy demos it below!
The goal is to continue your learning and provide actionable steps to help empower you to meet your business, career, and personal goals.
The monthly package includes:
You will be granted access to The B³ Method Institute Online Weekly content as long as you are a current coaching client.
You can learn more at - www.businessbalancebliss.com
Meet once or twice for a 60-minute virtual coaching meeting facilitated by Amy.
During the initial meetings, we will agree upon goals and outcomes to create a structure of accountability for the monthly meetings and be accountable to achieve the results you desire. Monthly meetings will focus on various topics, including but not limited to: communication skills, personal branding, leadership, aligning your work to your purpose, and identifying opportunities for personal and professional growth so you can achieve work-life harmony.

The B³ Method Institute Online content will be assigned each month and we will discuss during the monthly meeting on how to implement it personally and into your company culture each month.
Participation in a private Facebook group for the B³ Community where you can continue to engage outside of the monthly sessions with Amy.
Amy's book, Business, Balance & Bliss: How the B³ Method Can Transform Your Career and Life, will be provided to each client.
Ruminations on work-life balance, living an authentic life, women in business and more.